This page contains links through to our suppliers and products that we use when designing your new masterpiece. We only use the finest quality products from the leading manufacturers in the industry.
---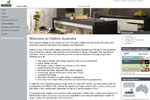 Hettich – Hettich is one of the world's largest producers of cabinet hardware and fittings for the residential and commercial markets, with products at the forefront of design, innovation and manufacture worldwide.


---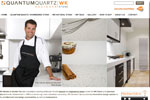 WK Marble & Granite – Australia's leading distributor of both natural and engineered stone under the WK Stone and Quantum Quartz brands. Established in 1989 and remaining under Australian ownership, WK-Quantum Quartz provides innovative design options to the architectural and design communities as well as homeowners.
---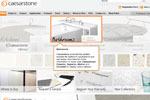 CaesarStone – Australia's leading brand of quartz surfaces. Caesarstone® manufactures high-quality, premium quartz surfaces. Applications in residential and commercial interiors include kitchen bench tops, splashbacks, bathroom vanities, wall paneling, furniture and more.

---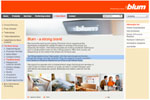 Blum – Hinge Systems, Pull-Out Systems and Lift Systems. Blum's fittings systems shout "high quality" with their well-thought-out function, recognised design and high durability. They are designed to spark inspiration and create an emotional experience out of day-to-day kitchen tasks.

---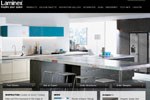 Laminex
 - The Laminex Group is the leading marketer, distributor and manufacturer of decorative surfaces throughout Australia and New Zealand. Laminex produce a complete and varied range for both residential and commercial spaces through our brands
Formica
, Laminex and essastone.
---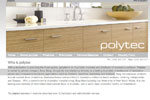 Polytec - With a dedication to providing the finest quality, polytec is an Australian marketer and distributor of decorative surfaces. Polytec is owned by private company Borg. Borg, through its manufacturing division, is a leading Australian manufacturer of decorative panels and components for joinery applications such as kitchens, laundries, wardrobes and furniture.
---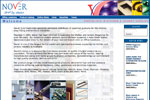 Nover - Nover is one of the largest family owned and operated businesses supplying the kitchen and joinery industry in Australia. Nover's vision is to become the first choice provider of quality branded product to our customers.

---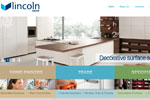 Lincoln Sentry - The Lincoln Group is a leading trade distributor of products into the building, renovation, furniture making and shop fitting markets. With a central management support structure, Lincoln operates as four divisions each supplying leading brands and delivering enhanced support to our trade customers through 31 branches across Australia.
---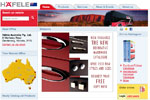 Hafele - Häfele is a highly-regarded partner to building planners, to the woodworking industry, to the joinery and related trades, and to property developers. Its comprehensive hardware technology supply range includes: Furniture Fittings, Sliding and Folding Door Hardware and the Electronic Locking system Dialock.
---